Name: Reva Lawanya
Position: ITF-STUDENT
Byrappa Institute of Taekwon-Do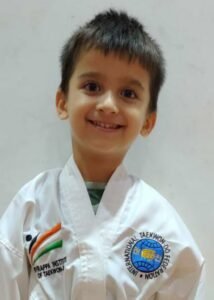 Name: Reyansh Lawanya
Position: ITF-STUDENT
Byrappa Institute of Taekwon-Do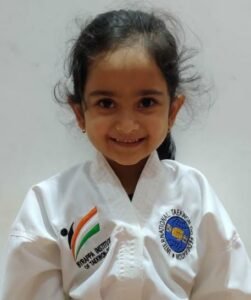 Name: Anica Aniruddha
Position: ITF-STUDENT
Byrappa Institute of Taekwon-Do
Name: Kheyansh Shetty
Position: ITF-STUDENT
Byrappa Institute of Taekwon-Do
Name:Nishtha Rathi
Position: ITF-STUDENT
Byrappa Institute of Taekwon-Do
Name: Sanghavi Bisht
Position: ITF-STUDENT
Byrappa Institute of Taekwon-Do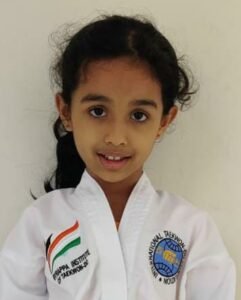 Name: Mishka Shetty
Position: ITF-STUDENT
Byrappa Institute of Taekwon-Do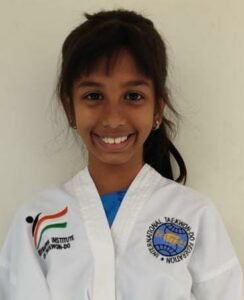 Name: Prarthana Manjunath
Position: ITF-STUDENT
Byrappa Institute of Taekwon-Do
Name: Aayush Anand
Position: ITF-STUDENT
Byrappa Institute of Taekwon-Do
Name: Arjun S Sinnoor
Position: ITF-STUDENT
Byrappa Institute of Taekwon-Do
Name: Khrithika Nageshwaran
Position: ITF-STUDENT
Byrappa Institute of Taekwon-Do
Name: Avneet Hota
Position: ITF-STUDENT
Byrappa Institute of Taekwon-Do
Name: Malavika nambiar
Position: ITF-STUDENT
Byrappa Institute of Taekwon-Do
Name: Arkaayani Gautam
Position: ITF-STUDENT
Byrappa Institute of Taekwon-Do
Name: Kaankshita reddy Devireddy
Position: ITF-STUDENT
Byrappa Institute of Taekwon-Do
Name: E S Dikshitha
Position: ITF-STUDENT
Byrappa Institute of Taekwon-Do
Name: Advaith S
Position: ITF-STUDENT
Byrappa Institute of Taekwon-Do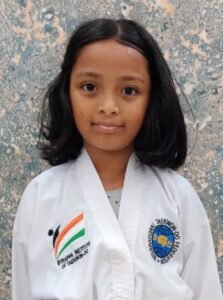 Name: Dhriti Madhu
Position: ITF-STUDENT
Byrappa Institute of Taekwon-Do
Other students Profile coming soon
Byrappa Institute of Taekwon-Do in short BIT students are registered with ITF.
To check their ITF profile click and put username and password.
After you login you can download PDF file ITF Student Kup Membership Card from ITF website.
Note
This is the official way to check who has been graded under Byrappa Institute of Taekwon-Do and states the grade for each person. All Kup Members are recognized and certified internationally.
All ITF certified Color Belts receive a official I.T.F Certificate and tie pin. These certificates prove the Kup Members' current grade; the status card proves that the Kup Member is currently an ITF member. These are the only credentials recognized by the ITF.
All Kup certificates are issued from ITF. Headquarters or Secretary General's Office, under the leadership of Grandmaster Choi Jung Hwa, 9th Degree Black Belt; the only son of late General Choi Hong Hi. Below is the sample of the certificates:
To verify ITF certificates, please click here.